Doing what top producers are doing is hard AF...
Not with 300+ New Samples 😎
Emotional Guitars Bundle
But wait! Check out the BONUSES
Bonus 1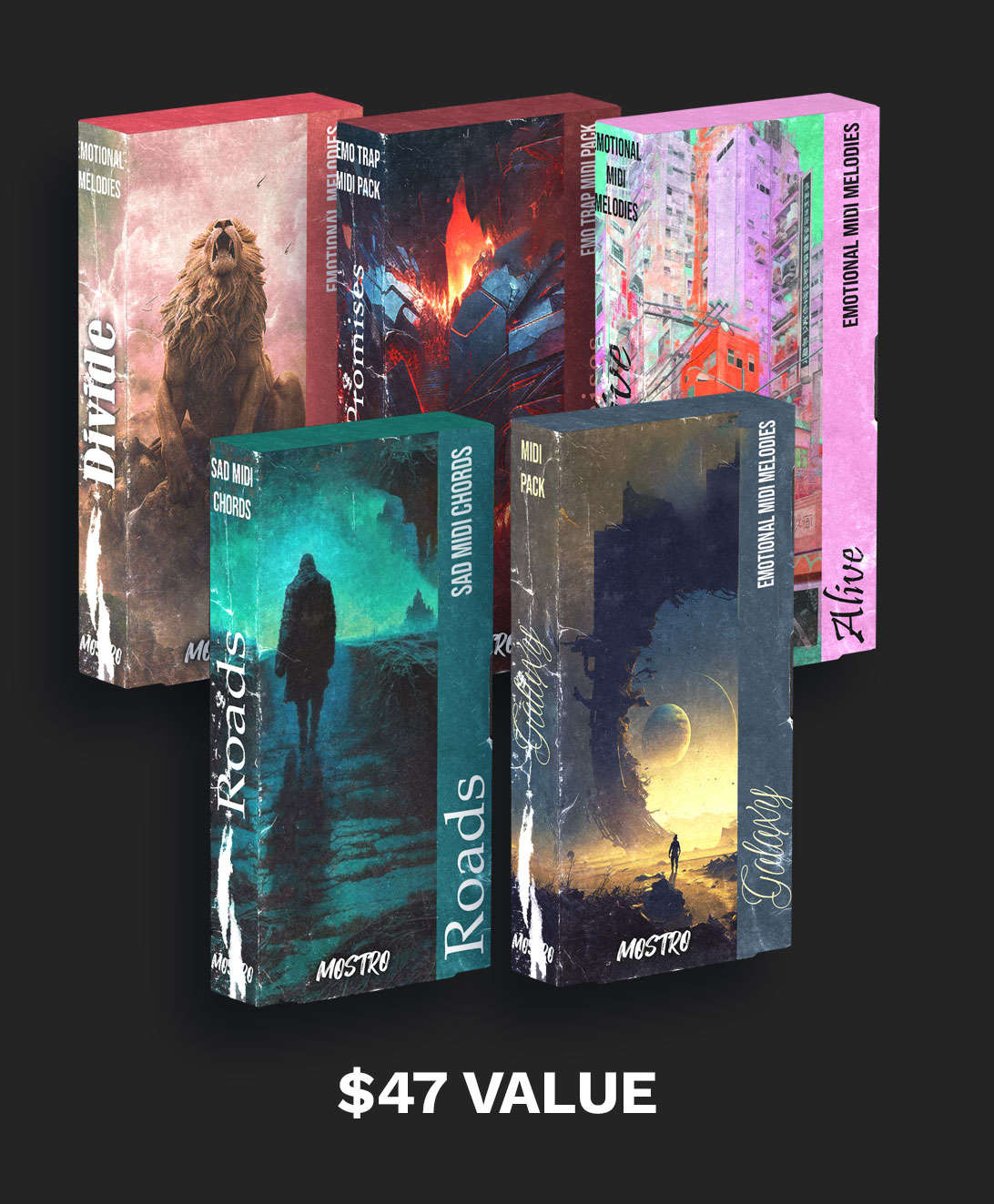 Emotional MIDIs Collection
27 Emo Trap Melody Loops
5 Melody Loops with Guitars
Bonus 2
Iconic Pop Punk Bundle
11 electric guitar guitar loops will take you straight to the heart of the 2000s California scene
Barcore Drumkit: 48 drum loops, 11 HiHat Loops & 60 one shots
Sub Demon: 27 Bass Loops to match this bundle
She Stole My Heart And Wallet
She Stole My Heart And Wallet - Bass
Bonus 3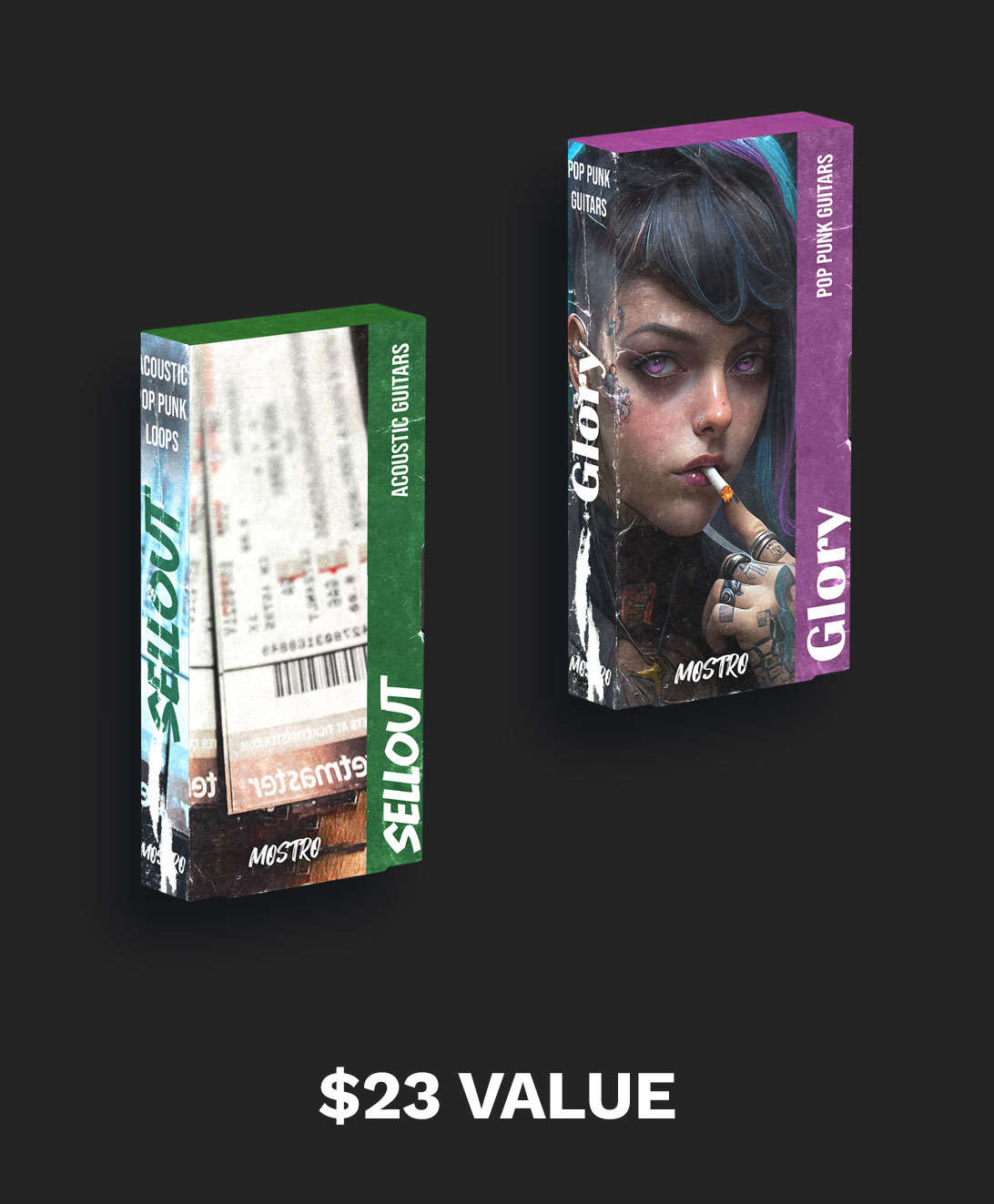 Modern and Acoustic Punk Bundle
8 Warm Acoustic Guitar Punk Loops
5 Modern pop punk electric guitar loops with MGK, Sueco and Yungblud vibes
Bonus 5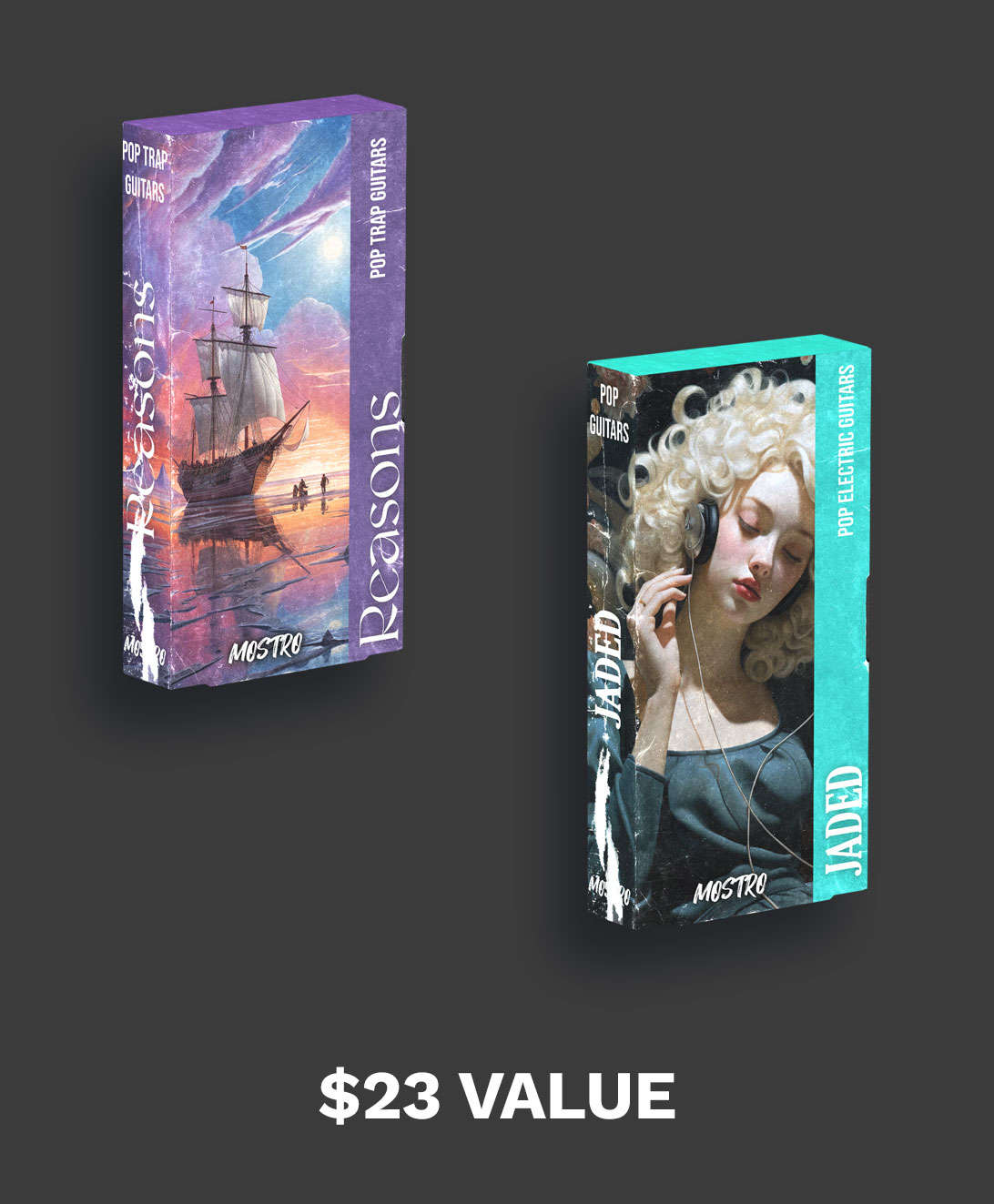 Pop Guitar Loops Bundle
13 Upbeat Pop and Pop Trap Loops
Kid Laroi, Post Malone and The Weekend vibes
Aaaand...
Bonus 6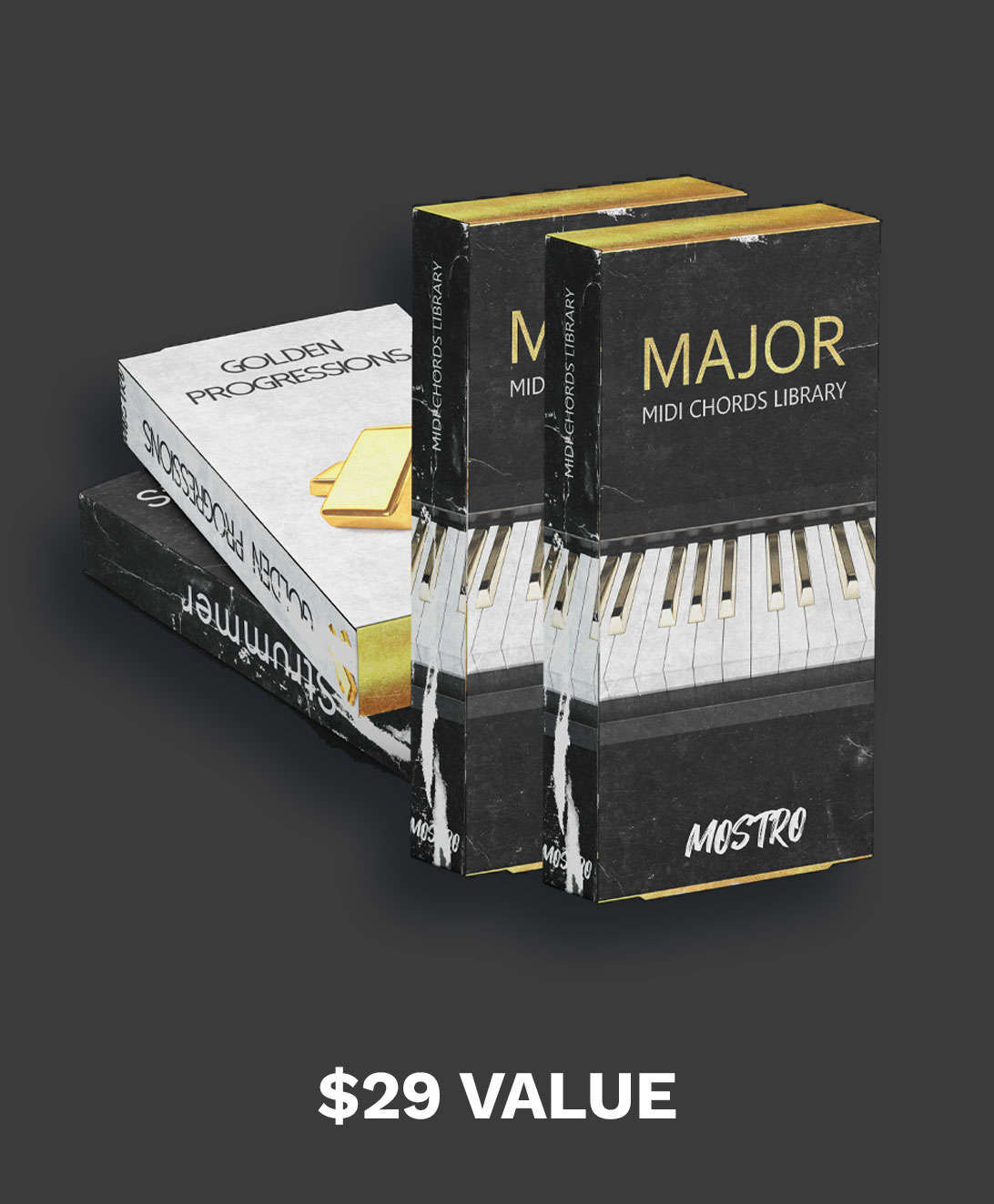 MAJOR AND MINOR MIDI CHORDS & PROGRESSIONS
Major and Minor MIDI Chords Library
MIDI Strummer Pack - Perfect for string instruments
5000+ Files Total
The most versatile tool you can have in your library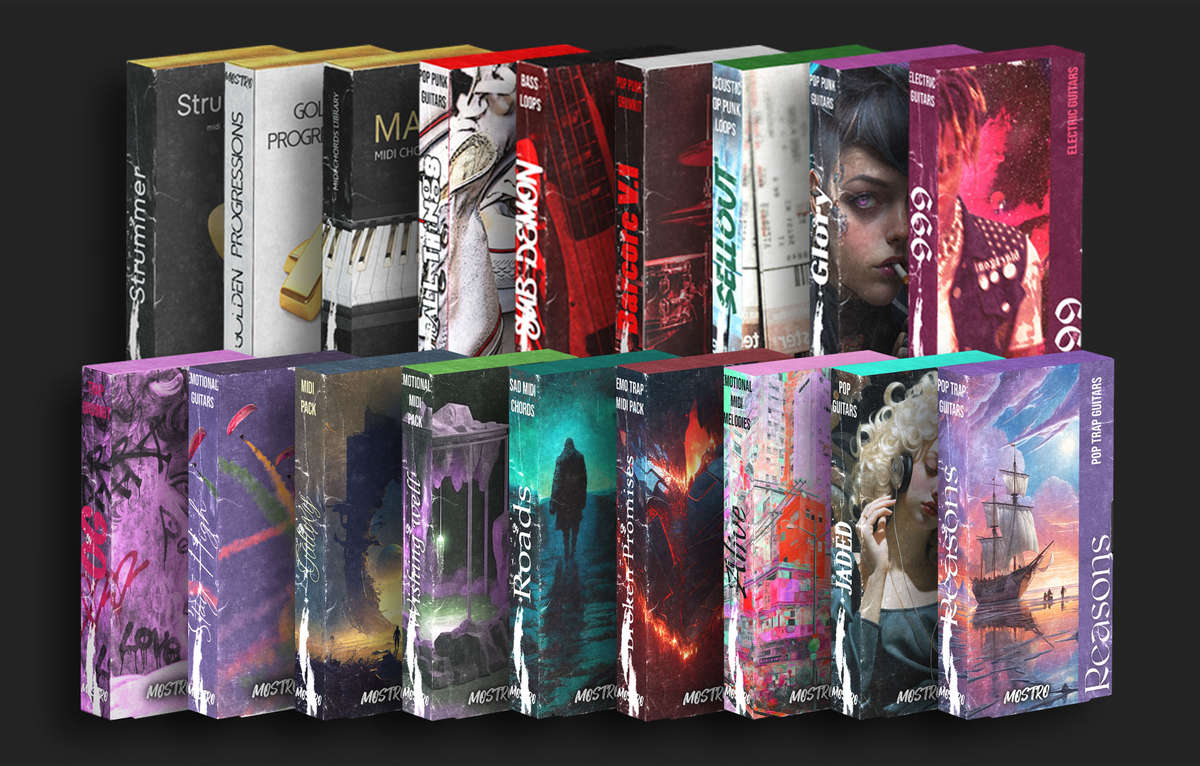 🔥🤑 Producers are making money using these samples: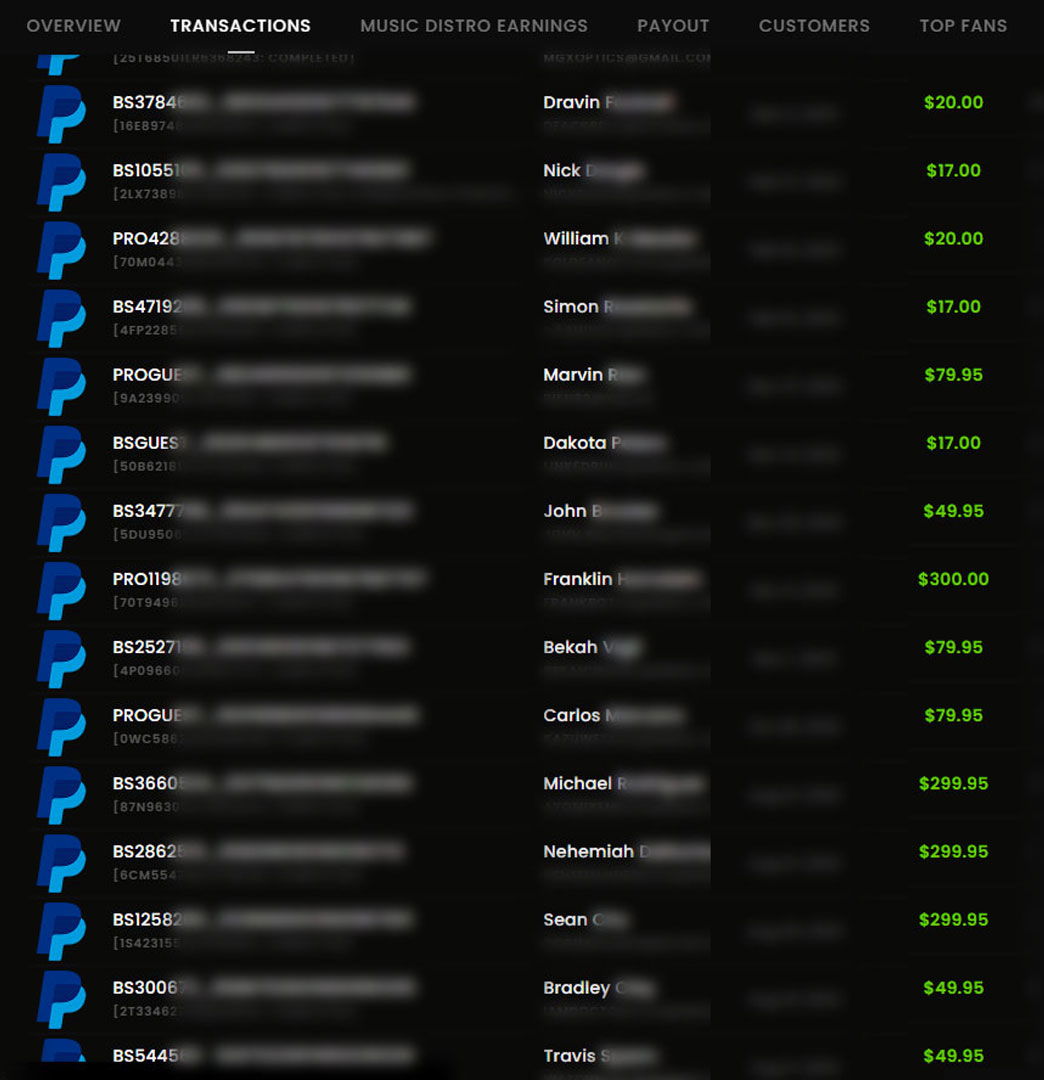 Beats have this magic ability to make money over and over again
— the money glitch.

So put your talent to work! 💰

With every beat, you're hitting another shot at striking gold.

You sell just one or two beats and boom, your investment's paid off.
Producers using my samples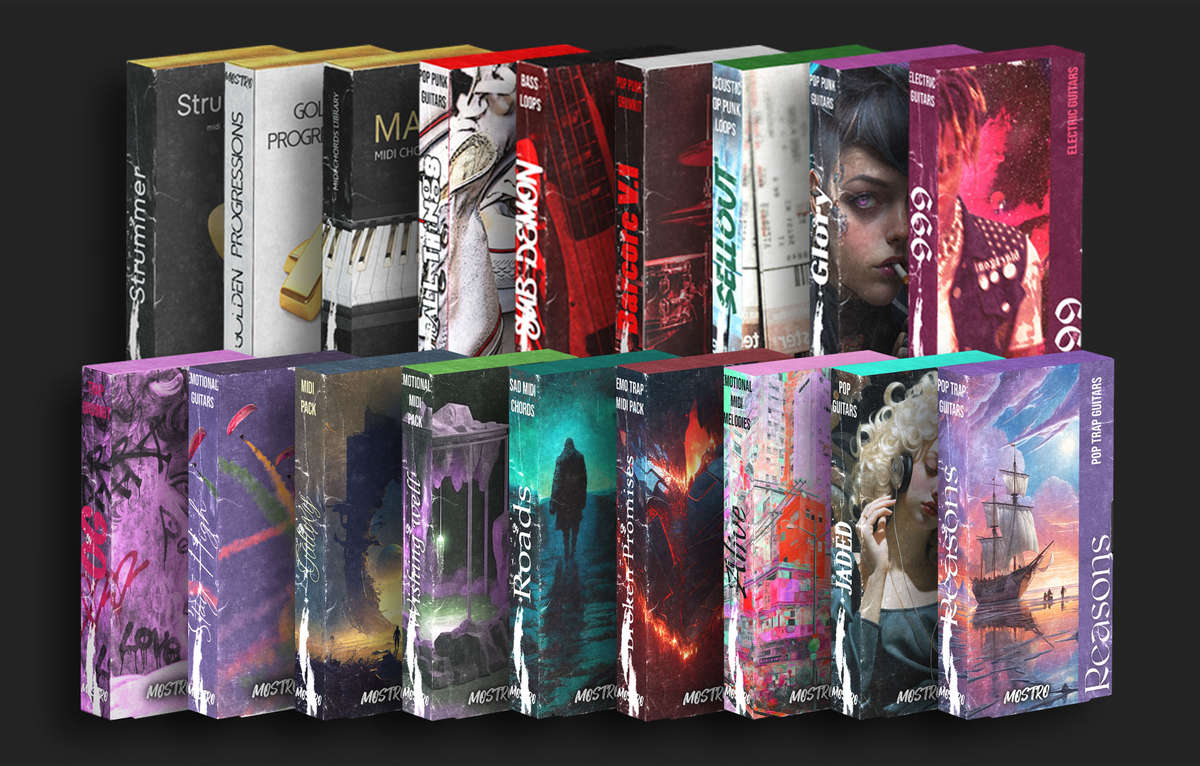 $280
300+ Samples
6647 Total files
Guitar Loops, Bass Loops, DrumKits & MIDIs
ALL GUITAR SAMPLES INCLUDE
SPEED FOUNDATION FILES & CREATIVE CONTROL LAYERS
The foundation of your beat in just 3 clicks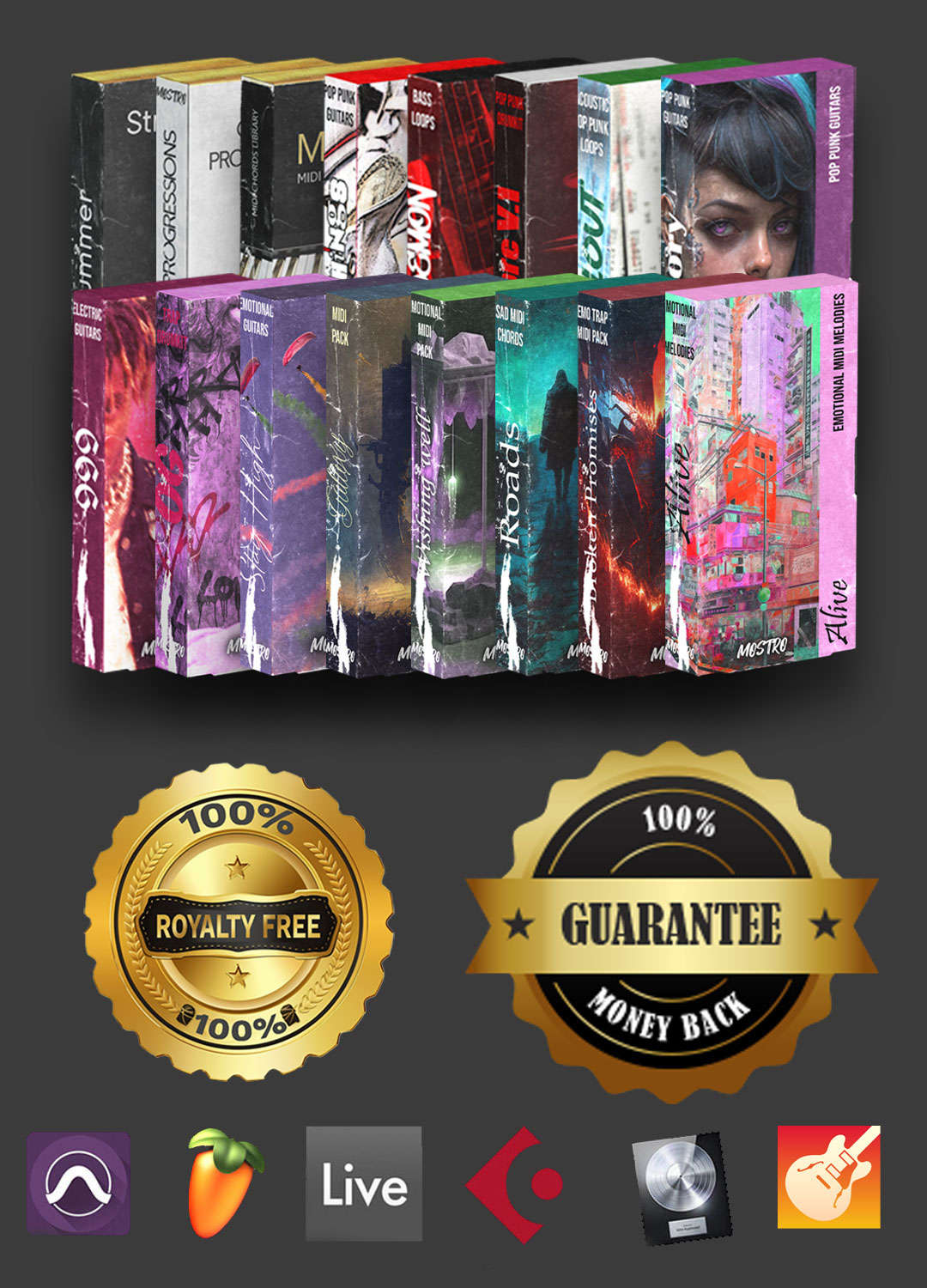 100% Royalty Free, you get to keep ALL your profits.


Love it or get your cash back. Simple as that. No catches, no hassles.


Just drag and drop to any DAW.


Dry & Wet layers for you to play around and create your signature sound.


Speed Foundation Files for all loops.


Jump on the speedboat and turn up your beat count.


Take your pick - Credit cards? Yes! PayPal? Absolutely! Or spread the cost in 4 interest-free payments using Shop Pay.


Over 300 samples, 6647 files total!!
FAQs
Are these really royalty free?
COMPLETELY. No doubt about it. Every single penny from your beat profits is yours.
What licensing rights are included?
The license includes unlimited plays on streaming platforms Spotify, Youtube, Soundcloud, etc; beat lease sales on Beatstars, Airbit, and similar marketplaces; placements with major artists, and everything else except reselling them as they are.
What if I use a DAW that is not very popular, or an online? Will these work?
All our files and loops play nice with ALL major DAWs. So you're free to create masterpieces seamlessly, whatever your software love may be!
Can I really make unique beats with these loops, or will my tracks end up sounding like everyone else's?
The loops have so many layers there's no chance of you sounding like someone else. They give you endless arrangement possibilities, you can create a sound that's distinctly yours.
I'm just starting out as a producer. Will this pack be too advanced for me to use?
Not at all! Actually they'll make your life easier. Drag, drop, and you're ready to roll. Our Speed Foundation Files come as handy guides to learn and up your game quickly. So, newbie or not, you're going to produce like a pro in no time!
I am a pro already, and I have my signature sound. Will these loops restrict my style or limit my creativity?
Not at all! Our loops are designed to enhance your creativity, not box it in. They're the perfect base to build on or add to your existing style. It's all about giving you more tools to express your unique sound. The sheer variety of these loops ensures you'll find ways to incorporate them into your tracks - Plus, the Speed Foundation Files will help you in your workflow
Grab it now before the clock hits zero! ⏰
After that, this opportunity will be gone forever
I can't and won't make any guarantees about your ability to get results or earn any money with thse ideas, information, tools, or strategies.
Nothing on this page, any of our websites, or any of our content or curriculum is a promise or guarantee of results or future earnings, and we do not offer any legal, medical, tax or other professional advice. Any financial numbers referenced here, or on any of our sites, are success stories and are illustrative of concepts only and should not be considered average earnings, exact earnings, or promises for actual or future performance. Use caution and always consult your accountant, lawyer or professional advisor before acting on this or any information related to a lifestyle change or your business or finances. You alone are responsible and accountable for your decisions, actions and results in life, and you agree not to attempt to hold us liable for your decisions, actions or results, at any time, under any circumstance.